BLINDSIDED: WD Passport Drive Upgrade
Posted On July 26, 2014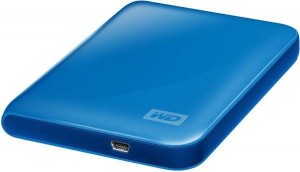 This one is a complete failure, but learned a few things. Wanted to update my WD Passport Essential from a 500G to 2TB drive. My usual "Measure Zero, Cut Thrice" approach served me poorly here.
I Ordered a Toshiba 2TB driving, thinking I would just swap it out with the 500G drive already in my passport. nope.
1) The WD Passport drives have the miniUSB connector soldered to the drive. No swappy swappy.
2) Shit was too big to fit anyway
HGST MQ01ABB200 2TB 5400 RPM SATA 3.0Gb/s 2.5″ Hard Drive
Average Seek Time: 12ms

Height (maximum): 15 mm

Width (maximum): 69.85mm
Length (maximum): 100mm
Model #: MQ01ABB200
Item #: 9B-0B1-0053-001P9
It is actually pretty hard to find an enclosure that takes a 15mm 2.5 inch SATA.
Also worth noting: many of these USB 3.0 drive enclosures are capped at 1TB ( or less ).
I finally found one for $30- hopefully it doesn't suck too bad. Could have bought a new Seagate or WD USB 3.0 2 TB enclosure for $40 cheaper. Sucks.
FINAL SCORE:
Time spent: 2 weeks of waiting for products to arrive ( and counting ) : -20
$$$$: Could have solved problem for $40 less AND gotten product already: -20
Successfully upgraded to 2TB backup drive: yeah sort of I guess + 10